Description
Introducing our Salon Jedi Academy LITE Monthly Membership
We help transform ambitious but stuck struggling or stagnant salon owners into Salon Jedis.
Usually our clients pay us premium prices to join Salon Jedi Academy and access our Training and Support but for the first time ever, we have created a LITE Monthly Membership with an investment of just 88p a day!
I'm Caroline Sanderson founder of Salon Jedi and Director of Multi Award Winning UK Salon Ego Hair Design.
I have been transforming salon owners into Salon Jedi Masters of their minds and businesses for the past 10 years and have some of the greatest success stories in the industry, but it wasn't always like this.
Back in 2009 I was at rock bottom and almost closing my salon doors. I had to turn my failing salon around during the recession after my manager walked out on me when I was 8 months pregnant.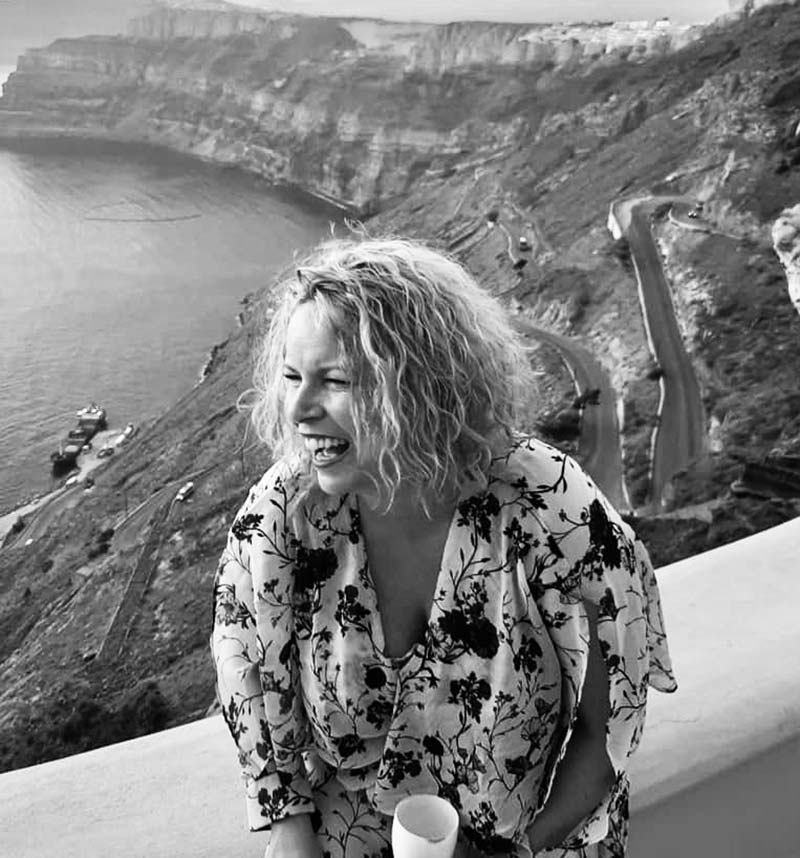 We were the 2 main bread winners, Not only did I survive this time the but salon THRIVED.
I am now an international speaker and have won well over 100 awards and nominations and my salon runs without me with having to be there because of how I have built it.
Now with Salon Jedi Academy LITE you have the Knowledge Arsenal you need to Create your Own Salon Success Story
I think you will love it but here's the deal…
Try it for yourself for FREE for 14 days and if you don't like it then cancel with a click. It's a no questions asked, make up any "my dog ate my homework" excuse. If you love it and decide to stay, you can still cancel with a click at any time – It's a no tie in, no questions asked membership.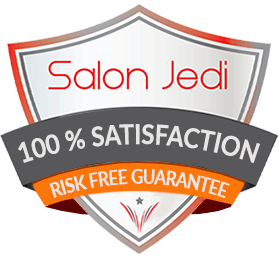 Myself & my Jedi Team want to help you and if you don't find value in it then don't stay and pay it's as simple as that!
We had to make sure it's super special to:
A – give you what you need to get though any tough times
B – love it and want to stay in our Jedi Family #jedisforlife
We cover 3 of our Super Salon Specialities which are:
Mindset (which you need more than anything right now)
Marketing (including Facebook Marketing)
Management (of the salon and team)
Check out Video Below for More information👇
PLUS we are in this together, We are Salon Owners like you
We have created an inner circle support group for closer support through this time and to help you navigate your way through the videos. More bonus content will be added each month in the members area as we go.
There will also be Live Q & A's with myself and our Head coach Carla who will be managing this Support Group.
So what's the Investment Caroline?
It's FREE to test drive the training to see if it's for you then you are charged just £27 a month.
(the price of a general salon service)
That's 88p a day!
For this you are getting access to:
Over 30 hours worth of video training
There are currently 21 Courses inside with more to be added
Support in our facebook community where you can ask questions
Live Q and A each month with Caroline
More content added monthly
WARNING
The Price is this LOW due to the current climate
So if you get in NOW you Secure this Price for your Membership.
You get to try for 14 days FREE
Then your card will be charged Only £27 per month, But Remember you can cancel with a click anytime.
Imagine when the dust settles at the other side and you are the one armed with the knowledge to hit the ground running and rise faster and greater than before.
I say this with the greatest of heart as I know the struggle is real. I have been there during a recession. I lived it, I came through, I thrived and I want the same for us both this time.
The last time I helped myself through it This time I want to help others through it too.
Please note: you can cancel with an un click on a single button if you wish but if you don't we assume you are loving the training and being a Jedi and your card will be changed to £27 each month.
If you leave and want to come back we can't guarantee that price will be the same so come join us now and let's get started and get through this together. We are over in the inner circle waiting with our welcome message.
Let the Jedi journey begin,
Lots of love,

Membership Contents:
Introduction to Messenger bots
3 Videos 24.25
Super Salon Success Stories
3 Videos 55.13
Mindset Mastery System
6 Videos 158.26
Super Salon Summit Live – Mindset
5 Videos 75.13
The Law Of Attraction for Salon Success
2 Videos 202.15
7 Salon Owner Fears and How to Overcome them
7 Videos 46.55
Super Summit Live – Marketing
4 Videos 92.14
3 Ways to transform Your Salon Business
3 Videos Plus Bonus 97.05
Facebook Marketing For Salons
5 Videos 271.34
Beginners Marketing Bootcamp
3 Videos 302.39
Top 3 staff challenges being an employer
3 Videos 67.29
The Core Values and The Secret to Business Success
1 Video 44.35
The secret to building long term salon success
1 Video 21.41
Super Salon Retail sales
1 Video 57.52
How to grow Your column
2 Videos 142.22
Salon Struggles to Salon Success
1 Video 63.50
5 Stages of Recruitment
1 Video 2.40
Cash in on Christmas
3 Videos 205.54
Turn your clients into fans
1 Video 23.18
How to Treble your Salon Turnover with GSG
1 Video 87.18
Salon Front of House
1 Video 135.20
Total of all Membership Courses: Over 37 Hours