Description
They Laughed in 2010 when I Predicted Facebook would Transform Salon Businesses… Until they seen my Results.
Empty columns filled with one post
Stylists fully booked
Phone ringing off the hook
398% Salon Growth
Hi I'm Caroline Sanderson owner of Ego Hair Design in Inverness and Founder of Salon Jedi.
Back in 2009 I was on the verge of bankruptcy. My salon had been open 5 years and I had made every mistake in the salon owner book. I was 8 months pregnant about to go on maternity leave when my manager went awol with the stolen client list under her arm and went to rent a chair across the road.
We were the 2 main breadwinners, I was distraught, I had 2 young graduate stylists who had never run a column before.
I decided in that Moment that I was going to turn my business around I didn't know how but I made a choice that I was going to get my salon to no1 in Town.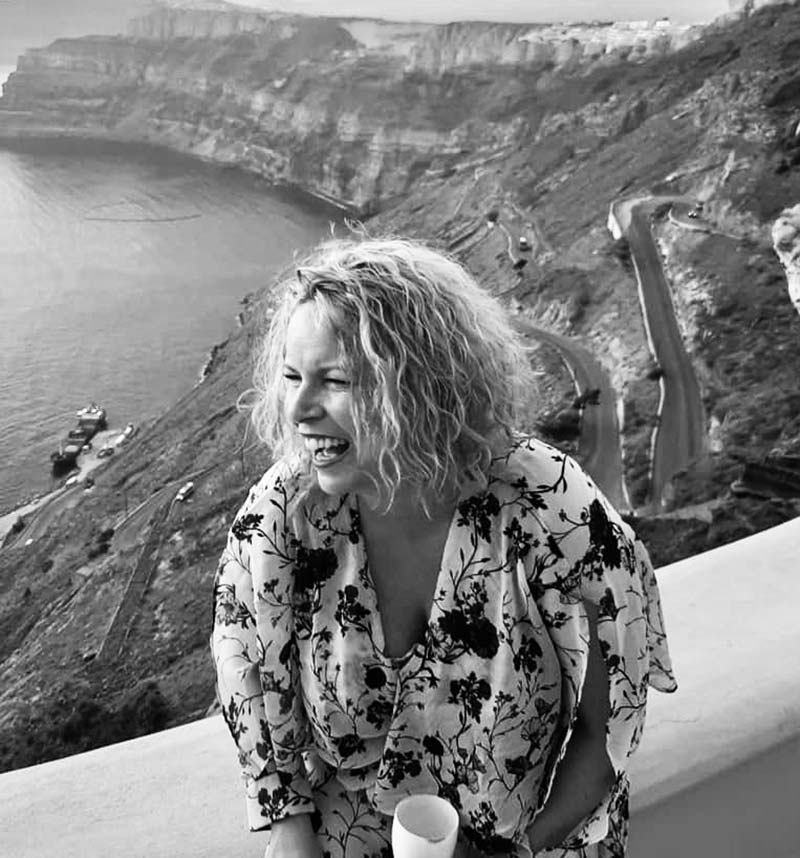 After having my baby I only returned one day a week on the salon floor and started working ON my business. That was when I discovered Facebook Marketing.
Not only did my 2 young stylists rise to the occasion but I had to recruit more staff and I was filling their empty columns with Facebook at lightening speed.
By 2010 I was the first person in the world to create a Facebook marketing courses for salons and spas.
Ten years later and I have Launched my Fully Booked from Facebook Course that is having Astounding Results for Clients.
Client Results:

"I had wasted £1000 on Facebook ads with zero clicks. Within an hour of learning Caroline's Facebook Marketing Strategies I has £750 worth of bookings within 24 hours"

"One advert targeting the Isle of Man posted about 6pm last night. Total advert spend £11.81. Total business booked in 24 hours £1400. Thanks Caroline so glad I can negotiate facebook Business Manager properly now."
"Hay Caroline, thought I would drop you an update on our social media. Gemma has been relentless on Facebook and after a few tweaks she finally cracked it. From £40 invested we got a return of £2000 in just 3 days."

"Well Caroline, I have spent £1.32 on messenger ads from yesterday and have had a return of £297. Fabulous thank you."

"Amazing, got £125 of bookings overnight and lots of new likes on our post!"
When you know how to use Facebook Marketing for your salon you can:
Attract the right clients willing to pay top dollar for your services.
Build a list of thousands prospects.
Get 156,000 views to one single video.
Attract new customers in droves.
Get your existing clients to visit more and spend more.
Lisa from Solo Hair Design got over £1000 in salon bookings in a week.
The great news is although Facebook is a pay to play platform (yes adverts do cost) This training helps you get maximum return on your ad spend.
COVID 19 OFFER
During Covid 19 I have reduced the price of our best selling course and are giving 50% off.
30 Day Money Back Guarantee
Take the training knowing that it comes with our money back guarantee. If in the unlikely event you are not satisfied with the training course ask us for a refund. We trust you will buy the course with genuine intention and will implement the training.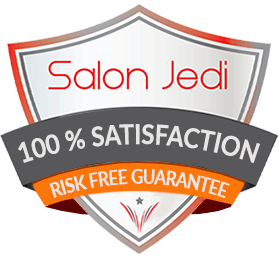 Course Contents:
Reveal
Introduction Call – Creating your Client Avatar 13.03
Creating your interest based Facebook audience 12.54
Creating Facebook audiences 59.47
Reel
How to write your Marketing to Reel them in 36.00
Writing your Adverts using Marketing Bible of rules 66.24
Videos and images – Creating video slide shows 27.38
Creating Facebook images with Canva 08.24
Revenue
Facebook Budgets and Return of investment 13.48
Creating second income with your new Facebook knowledge 07.00
Return
Introduction 14.05
Engagement Adverts 70.29
Messenger Adverts 56.31
Introduction to Facebook Pixel 35.21
Retain
Many Chat Bots start-up 24.26
Bonus Video – Recruiting through Facebook 51.31
Total Course time: 8 Hours 25 Minutes